Featured 1970 Plymouth AAR Cuda Collection: Home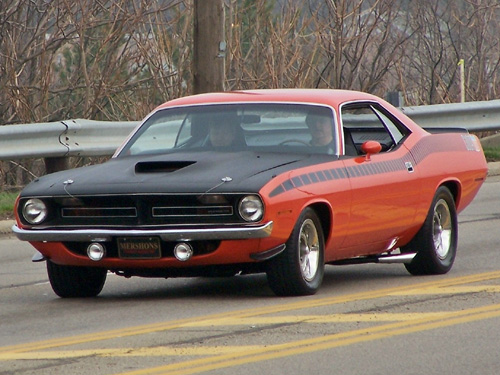 This is my Mopar: 1970 Plymouth AAR Cuda. All numbers matching built March 19, 1970. Owned by me since April 2008. Originally South Carolina car, Ohio collector purchased and restored car prior to my purchase. Automatic, manual steering, power brakes, AM/FM radio. Currently has 77,350 miles. I drive it to cruise nights and some car shows. I put about 1,000 miles per year on it. Runs great, pleasure to drive.
Robert – Rochester, New York
Own an AAR Cuda or other Mopar? Click here to submit your Mopar?