Featured 1970 Plymouth AAR Cuda Collection: Home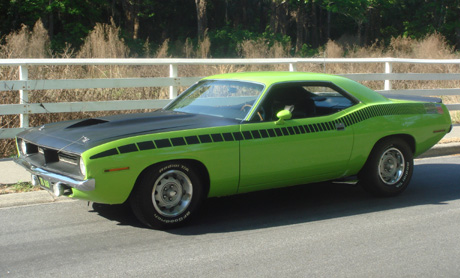 This is my Mopar: 1970 Plymouth AAR Cuda. I have been a Chevy girl for 25 years but have admired the colors and design of Mopars since the Nationals came to Brice Road in Columbus during the 80's. I finally spent the money 2 1/2 years ago and bought my first AAR. It is an original limelight car with the correct TA motor, 4 speed and rally dash. The Cuda fits right in the garage with the Chevy collection and does the most cruising. Hopefully the next Mopar will be my purple or green 71 Hemi Cuda.
Tara Bush – Longwood, Florida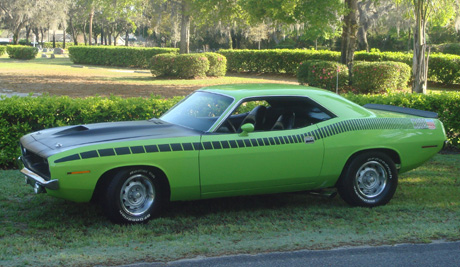 Own an AAR Cuda or other Mopar? Click here to submit your Mopar?