Featured 1970 Plymouth AAR Cuda Collection: Home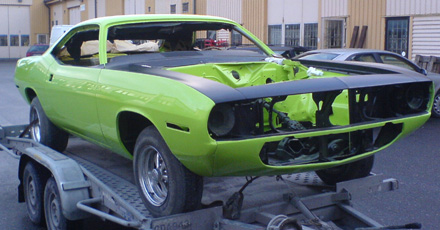 This is my Mopar: I live in Sweden and have owned this real Plymouth AAR-`Cuda since 1988, one of 11 registered in Sweden, a small country in the north of Europe. My AAR's VIN is BS23J0B308541.
Unfortunately, I don't have the fender tags or build sheets. The car came to Sweden in 1975, and in 1976 it got a 440 six pack engine and was painted black. Been restoring it for 15 years, it is now re-painted Limelight poly/Sublime as original.
It will get a real T/A 340 six pack engine, replacement block that originally belongs to a 1970 T/A Challenger with the right cylinder heads and six-pack. The car has an automatic tranny, this Mopar E-body is the joy of my life, I also own a 1970 Dodge Challenger R/T – SE.
Best Mopar regards from Karl Aurenius – Eskilstuna, Sweden!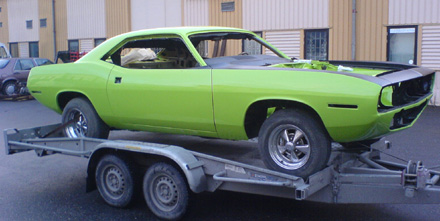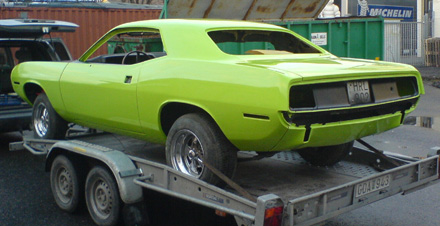 Own an AAR Cuda or other Mopar? Click here to submit your Mopar?